About Rosedale Training
Whether you are interested in finding out more about mental health, looking to develop and enhance your personal skills, gain qualifications to further your career in the funeral profession or are an employer looking to invest in your staff, we look forward to working with you.
Contact us
Rosedale Training has significant experience of providing funeral service and mental health related qualifications.  We work with any size organisation from small family businesses to larger corporate groups, and welcome students who are self-funding.
Anne Beckett-Allen
Anne Beckett-Allen qualified as a Funeral Director at an early age and had to wait until her 18th birthday before she could receive her Diploma in Funeral Directing.  Anne also completed the Certificate in Funeral Service Management and a Master's Degree in Business Administration before deciding to become a registered tutor with the National Association of Funeral Directors.
Anne has 12 years of teaching experience including delivering the Foundation Degree in Funeral Services at Bath University.  She really enjoys helping students to achieve their goals and raising the bar of standards across the funeral profession and has become a much sought after tutor.
Through her career as a Funeral Director, she has come across many aspects of mental health in relation to death and bereavement, and has been instrumental in providing appropriate support for bereaved families, helping to set up bereavement support groups in Norfolk and Suffolk.
In 2018, Anne expanded her portfolio to include the delivery of the Mental Health First Aid for Adults and during 2019 added the Youth Mental Health First Aid to her portfolio as well as the one day workplace course. She is passionate about mental health in the workplace and staff wellbeing. Initially her training to be a Mental Health First Aid instructor was for the purposes of promoting awareness of mental health within her own company, Rosedale Funeral Home. As an employer she understands first-hand the importance of wellbeing in the workplace and this has developed into a passion to share the knowledge and inspire others both within the funeral profession and the wider community.
Anne is also a trustee of Nelson's Journey, a Norfolk based charity that provides bereavement support to children and volunteers at their therapeutic weekends, and give talks about the work of the charity and the important of bereavement support for children and young people.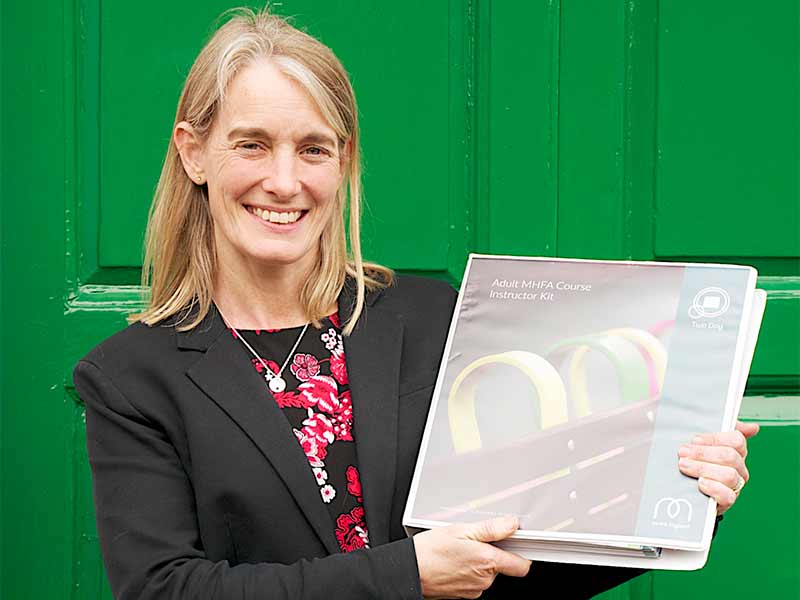 Mark Hall
Mark Hall works at Rosedale Funeral Home as a Funeral Arranger and Administrator. Whilst Mark was studying for his Diploma in Funeral Arranging and Administration and Diploma in Funeral Directing, he realised he had a natural talent and flair for tutoring.
Mark immediately enrolled for the National Association's tutor qualification and now delivers training that not only gives the candidates the skills and knowledge to pass their Diplomas, but also to develop interpersonal and communication skills which are essential within the funeral profession.
The Diploma courses can be demanding, however with Mark's ongoing support provided throughout the course and his pledge to always be available to assist, he is proud to see the students receive their diplomas on graduation day – for Mark this is the best part of the course.
Lucy Coote
Lucy has worked for Rosedale Funeral Home since 2011 as a Funeral Administrator and Arranger and is now our Community Ambassador, getting involved within the community and hopefully spreading the word of the work Rosedale does of which a lot of people are unaware, ensuring more people benefit from the courses, workshops and resources that Rosedale deliver.
Lucy has been heavily involved in Bereavement Support, writing an eight week Support Group Program which has been rolled out across all branches, available to anyone who has been bereaved and is struggling to come to terms with their grief.  Rosedale believes in empowering it's staff enabling them to be the best they can be whilst trying to enable staff to have a work-life balance.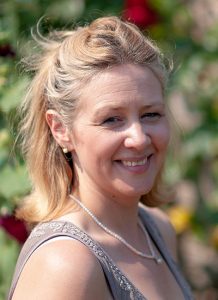 Beverley Bulmer
Beverley is based in Norfolk and qualified as a Civil Celebrant in 2015. Since then her interest in supporting families has expanded in many areas, but with a focus on the funeral industry.
As a result of her connections with Rosedale Funeral Home, coupled with her deep care for others, Beverley trained in the Grief Journey program by Dr. Bill Webster and took on the role of Bereavement Support Group Facilitator for the Norfolk branches of Rosedale, offering Bereavement Support to all who are struggling to come to terms with the loss of a loved one.
Beverly has also trained as a Mental Health First Aider and completed the Applied Suicide Intervention Skills Training (ASIST).
Through her wealth of experience Beverley now offers support in the delivery of Bereavement training offered by Rosedale Funeral Home.
Beverley's passion for supporting people has further progressed to writing a package called Leaving Gracefully, to inspire and support people in making preparations and recording their own end of life wishes, whilst encouraging open discussion about what is required prior to and after their death.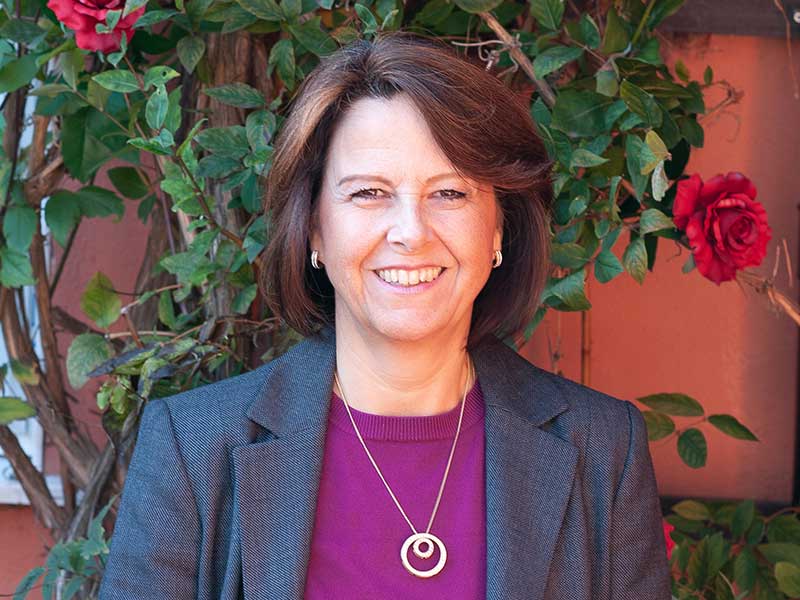 Sarah Howard
Sarah gained a BA hons degree in English and a Post Graduate Certificate of Education in her early career, then worked as a teacher in London.
Beginning her first job as a trainer whilst living in the Kingdom of Tonga, Sarah travelled around on dirt roads in a rickety old minibus, delivering education training to parents in rural communities.
After her return to the UK, Sarah worked as a lecturer in a F.E college delivering National Diploma, HND and BA courses to teenagers and mature students.
More recently, Sarah spent many years volunteering as a bereavement support provider for a pregnancy loss charity in Norwich and gained Level 2 and 3 certificates in counselling, as well as training to be a Mental Health First Aider and completing the ASIST training to enable her to carry out a suicide intervention.
Sarah now co-facilitates the Bereavement Support Groups at Rosedale, in Diss, Attleborough and Wymondham.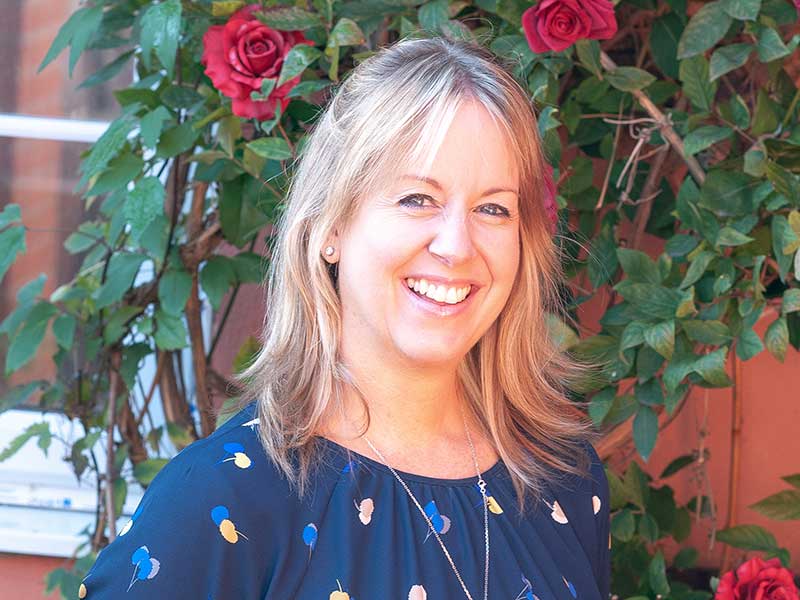 ``As a self regulated industry, having respected qualifications has long supported the NAFD's core objective of maintaining high standards and building trust with bereaved families. With regulation of the funeral profession now being implemented in Scotland, together with a real focus on standards in the profession nationwide, things are changing and the importance of having up to date professional knowledge and operating to the highest possible standards cannot be underestimated.``
Alison Crake - National Association of Funeral Directors president and Chair of the Board of Education