Diploma in Funeral Directing (Dip.FD)
This diploma course is designed for people who are working within the funeral profession who are either looking to progress into the role of funeral directing or for existing Funeral Directors to enhance their knowledge and skills and continue their professional development.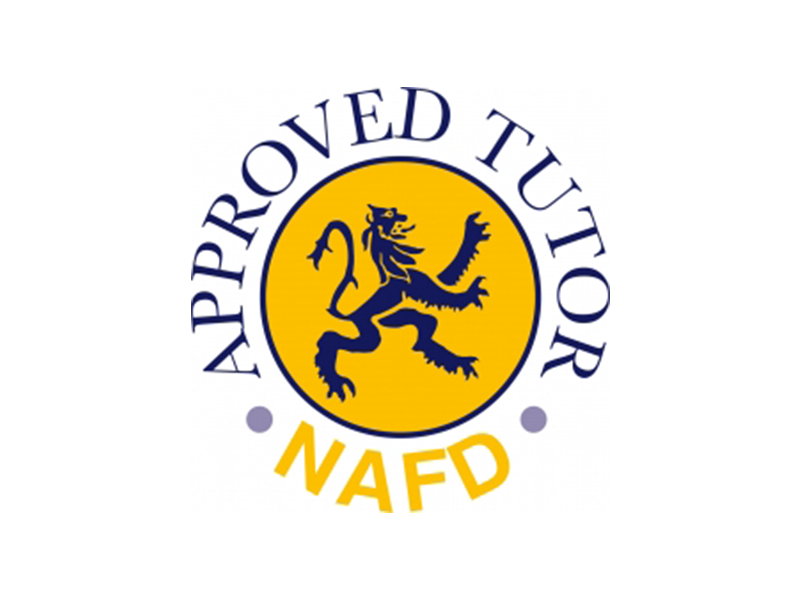 What is the Diploma in Funeral Directing?
The Diploma in Funeral Directing is recognised within the industry as the gold standard. This highly interactive training has been specifically developed and tailored to cover the variety of tasks and specialist knowledge and skills required of funeral directors.
From planning, managing and conducting funerals, to specialist areas of expertise and awareness of latest legislation; this engaging in-depth course will guide you towards a professional qualification and expand your knowledge with the help of experienced tutors.
As a result of achieving this qualification, the Diploma holder will be equipped with the necessary skills, knowledge and competences to confidently carry out funeral directing tasks and responsibilities within the commercial environment and to meet the expectations of the client, including specialist areas of repatriation, exhumation, bequeathal and burial at sea.
How is the course delivered?
The learning materials for the Diploma have been completely overhauled and whilst we are taking registrations for the course now, the tuition will start in the autumn of 2021 with a view to working towards the first possible exams which are in May 2023.
This course is only available to students already employed within the funeral profession and is delivered on a flexible basis.
The tuition will be delivered over 14 sessions during an 18-month period and students will be able to elect to train outside of working hours on a Monday evening by zoom, or during working hours at Rosedale Training's facilities on the Norfolk/Suffolk border, which would include a mix of on line training and face to face tuition in a covid secure environment including a field trip to a school of anatomy and invited guest speakers.
If you would like any additional information or would like to register your interest in this training, simply email [email protected] and leave your mobile number and we will contact you to discuss your training requirements.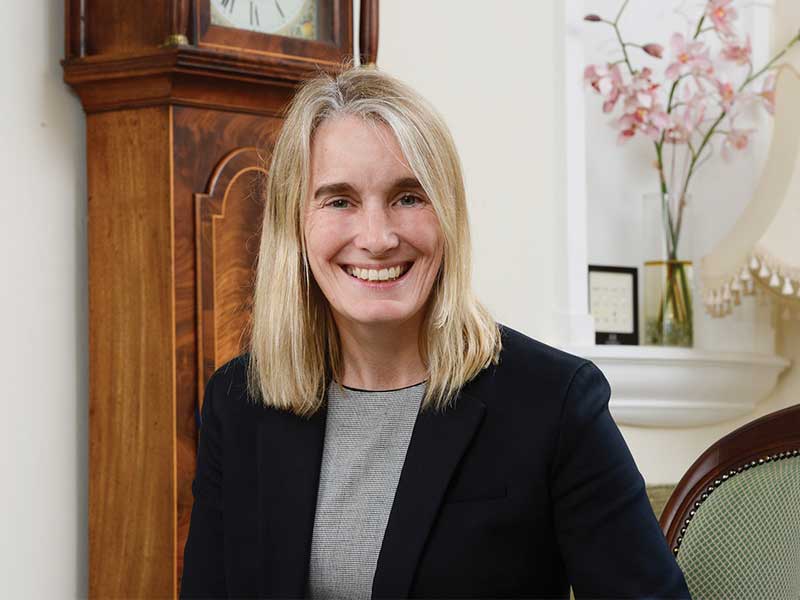 Why choose Rosedale?
With fewer than 20 tutors registered with the National Association of Funeral Directors throughout the United Kingdom it can be difficult for students to find a tutor.
We know that many potential students are already working and juggling family and other commitments and we deliver the training as flexibly as possible to accommodate this.
Rosedale Training offers:
Quality face to face or online training delivered by both Anne Beckett-Allen and Emily Houghton who are both NAFD approved tutors, trained to national teaching standards offering a series of face-to-face workshops, complemented with online activity and assessment throughout the duration of the qualification.
A variety of activities to meet the needs of the student, including additional support and access to resources for students who may have dyslexia or any other form of individual learning needs.
Employer involvement with the aim of encouraging feedback between the student, their employer (where appropriate) and their tutor and for the student to reflect on their own skills and knowledge throughout the duration of the qualification.
Clear aims and objectives, module by module, to ensure the student recognises what has to be understood and applied, both in the learning environment and in their place of work, to ensure learning theory translates to workplace practice.
Entry Criteria
The NAFD Diploma in Funeral Directing is aimed at employees within the funeral service, who have successfully completed the former NAFD Diploma in Funeral Arranging and Administration, the new NAFD Funeral Arranging and Administration training programme, the LAFD Cert FAA or have undertaken and passed a pre-qualifying assessment of existing experience and knowledge.
Registration is restricted to existing employees working within the funeral service working in related roles, and students must be able to provide workplace evidence of funeral directing responsibilities, including the conducting of funerals prior to full achievement of the qualification.
During 2021 the NAFD will be developing a Direct Entry Route to the Diploma in Funeral Directing which enables experienced funeral directors with a minimum of 5 years conducting experience and no previous formal training or education to progress straight to the Diploma without completing any other NAFD training programmes.
As part of the Direct Entry Route, funeral directors will be required to complete a pre-qualifying assessment which is a test of current knowledge and understanding of legislation and practice associated with arranging a funeral, to ensure the student is prepared for registration. The questions for the pre-qualifying assessment will be based on the content of the NAFD online FAA certificate training programme, including:
Registration of Death & Coroners Procedures
Cremation & Burial Regulation
First Call and Removal and Arranging the Funeral
Rosedale Training can support potential students to prepare for this assessment by offering half day workshops covering each of the above subjects.
As part of the Direct Entry Route, in addition to completing the pre-qualifying assessment, candidates will be required to provide evidence of a minimum of arranging 75 funerals during their 5 year qualifying period, signed off by their employer.
What will delegates learn?
The diploma course is made up of four modules covering 12 units.
Firstly, looking at Funeral Directing within a commercial environment, standards of premises and professional practice and maintaining and monitoring Health & Safety.  The care, preparation and presentation of the deceased, managing communication and bequeathal are covered in the second module, followed by repatriation, burial at sea and a funeral for more than one deceased in module three.  The final module looks at planning and preparations for the funeral as well as managing and conducting the funeral alongside the specialist area of exhumation.
The qualification can be achieved within a period of 12-18 months.
Enrolment
Enrolling on a Diploma course is a big commitment and most new students ask some of these question "Has it been too long since I studied?"  "Will I be successful?" "Will I be able to find the time?" "Will be it be a good investment of my time and money?" "I'm not really academic and struggled at school, am I clever enough?"
As long as you have the commitment to start and the willpower to meet the course deadlines, we believe that everyone has the capability to grow, learn and develop and we will lead you every step of the way.  You are not alone in asking these questions and we are used to students facing self doubt.  We will guide you through an initial self assessment to determine your strengths alongside the areas that you would like to develop and you will usually find some of the other students in the group feel the same way.  You grow and develop together and can gain a lot from sharing best practice and supporting each other, and because we have a number of tutors employed by Rosedale training, one of us is always contactable to support and advise when you get stuck.
How is the course assessed?
The Dip FD assessment methods consist of both formative and summative assessment and elements of these count towards the final marks.
Formative assessment is completed by the student throughout the programme of study and consists of the following:
Online proof of learning exercises upon completion of each unit – These questions do not count towards the final mark.
Portfolio of Evidence – This counts towards 25% of the final mark
Summative assessment is made up of:
A Viva Voce oral exam which contributes to 25% of the final marks and a written examination consisting of a series of in-depth and operational questions which contributes to 50% of the final marks.
The pass mark for all coursework and the examination is 60%.
How is the course assessed?
The course is assessed through submission of coursework at the conclusion of each of the five modules.  There is a written examination at the end of the course and you are required to submit a portfolio of evidence of funerals that you have conducted.  The pass mark for all coursework and the examination is 60%.
How much does the Dip FD cost?
Tutor Fees are £2495 (this covers a 2 year period). This is payable directly to Rosedale Training.
Separately to the above tutor fee, the below fees will be paid directly to the NAFD:
The NAFD Registration fee is currently £395 for NAFD members and £525 for non-members (this covers a 2 year period).
The exam fees of £300 approximately but the specific amount can be clarified with NAFD Education [email protected]
Discounts are offered to companies sending three or more students.
There is an option to attend an additional revision day for the sum of £75 per student and additional mock exams can be sat at a cost of £75 per student per exam.
In the event that you are not successful in passing the exams first time, coaching for a resit includes 2 days of additional tuition and support and is charged at £200.
If you would like any additional information or would like to register your interest in this training, simply email [email protected] and leave your mobile number and we will contact you to discuss your training requirements.
The NAFD Registration fee is currently £395 for NAFD members and £525 for non-members (This covers a 2 year period)
The exam fees of £300 approx. but the specific amount can be clarified with NAFD Education [email protected]
Information on other training courses