Funeral Arranging and Administration
This diploma course is specifically designed for those currently employed as funeral arrangers and administrators wishing to achieve a stand-alone qualification.  It can also be acquired as a stepping stone to enable progression towards the new NAFD Diploma in Funeral Directing.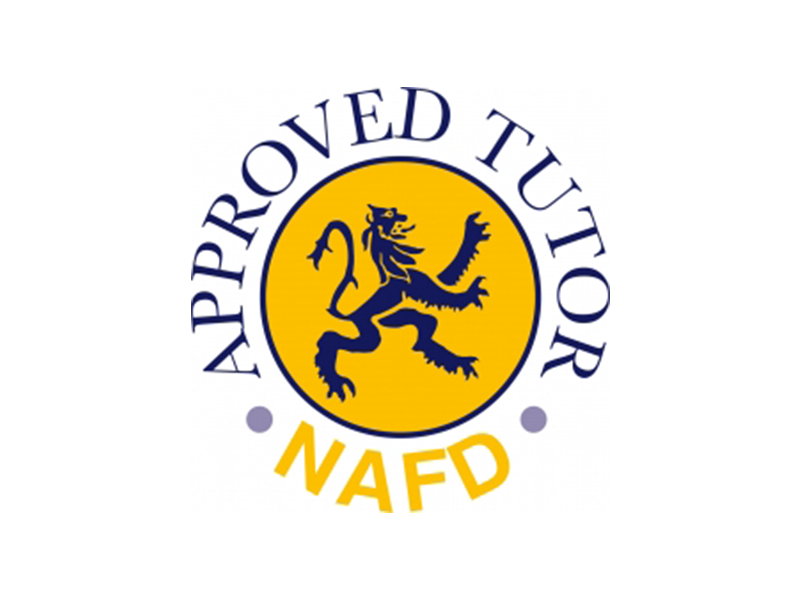 What is the Diploma in Funeral Arranging and Administration?
With regulation of the funeral profession looming, forward thinking employers and Funeral Arrangers looking to consolidate their skills, develop their knowledge and get up to date with current legislation should give serious consideration to investing in this qualification.
Acceptance on the course is subject to an initial assessment and this highly interactive training has been specifically developed and tailored to cover the variety of tasks and specialist knowledge and skills required to be a Funeral Arranger.
After completion, you will be equipped with the necessary skills and knowledge to carry out a comprehensive funeral arrangement to a high standard to satisfy and exceed the expectations of the client.   Among other skills you will have an in-depth knowledge of the theories and models of grief, Registrar's and Coroner's procedures, burial and cremation legislation, care of the deceased, bequeathal and the complexities involved in arranging the funeral of a child.
This engaging in-depth course will guide you towards a professional qualification and expand your knowledge with the help of experienced professionals, with the coursework for each of the five modules assessed along the way and culminating in a written and oral examination.
How is the course delivered?
Since the UK went into lockdown in March 2020, the NAFD has taken the opportunity to review and rewrite the course learning materials and new student registrations are currently suspended.
Historically, tuition has taken place over eight weekdays during a 12-month period at Rosedale Training's facilities on the Norfolk/Suffolk border, including field trips to a children's hospice, Coroner's court etc.
Courses usually start in the early autumn and we are keen to launch a new course in October 2020, which will most likely be delivered with a mix of training on the zoom platform,  with face to face training delivered with social distancing measures in place where necessary.
Ordinarily, to register your interest in this training, you would go to the website of the the National Association of Funeral Directors at www.nafdqualifications.org.uk, selecting Anne Beckett-Allen as your tutor.  In the short term, simply email info@rosedaletraining.co.uk and leave your mobile number and we will contact you to discuss your training requirements.  As soon as the NAFD open up new student applications again, we will be in touch to get you booked in.
WHY TAKE THE DIPLOMA WITH ROSEDALE TRAINING?
What will delegates learn?
The five module diploma course guides you through the various stages of arranging a funeral including understanding bereavement and client care.  A module on appropriately responding to an initial notification of death and understanding the procedures required is followed by awareness of relevant legislation regarding funerals.  The fourth module considers the arrangement of the funeral itself with a further module providing a useful working knowledge of the factors around finance.
The NAFD website has a qualification prospectus for you to download – view here.
The qualification can be achieved within a period of 12-18 months.
How is the course assessed?
The course is assessed through submission of coursework at the conclusion of each of the five modules.  There is a written and a practical oral examination at the end of the course.  The pass mark for all coursework and examinations is 60%.
How much does the Dip FAA cost?
Course Fees are £1,950 plus exam and registration fees which are payable directly to the National Association of Funeral Directors. This includes eight days tuition, one mock written exam and three mock oral exams, as well as the opportunity to hear guest speakers and optional trips to places such as a Children's Hospice and a Coroners' Court.
Discounts are offered to companies sending three or more students.
There is an option to attend an additional revision day for the sum of £75 per student and additional mock written or oral exams can be sat at a cost of £75 per student.
In the event that you are not successful in passing the exams first time, coaching for a resit includes 2 days of additional tuition and support and is charged at £200.
If you would like to find out more about the Diploma in Funeral Arranging please contact Anne or Mark on 01379 640810 or email info@rosedaletraining.co.uk
Information on other training courses